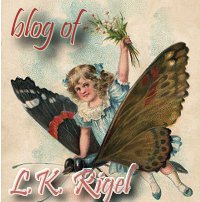 I've been trying to think of another giveaway while I finish up Bride of Fae, and I've frankly stolen this idea from my author friend Sandra Edwards and decided to run a CONTEST for all my readers out there!
GRAND PRIZE: $100 gift certificate from Amazon or B&N (winner's choice).
TO ENTER: all you need to do is review one (or all) of my books. The review can be GOOD or BAD, it doesn't matter to me. Just leave a review giving your opinion of the book.
[see a list of book links here]
Post your review anywhere online (i.e., Amazon.com, BN.com, Goodreads, your blog, or any other place you can think of), then leave the link in the Rafflecopter widget below (or send me a message via the comments, Facebook, or email and I'll enter it for you) to let me know where you posted the review.
PLEASE NOTE: YOU MUST LEAVE A REVIEW OF AT LEAST TWENTY (20) WORDS (BASED ON AMAZON'S GUIDELINES) FOR YOUR REVIEW TO QUALIFY AS AN ENTRY.
ALSO PLEASE NOTE: TO BE ENTERED IN THE CONTEST, YOU MUST CONTACT ME TO LET ME KNOW YOU'VE LEFT A REVIEW AND WHERE YOU POSTED YOUR REVIEW OR LEAVE THAT INFORMATION IN THE RAFFLECOPTER WIDGET BELOW. You can leave the information in a comment here, on my Facebook wall, or send it to me via email. Or you can enter the information yourself in the Rafflecopter widget below.
For each review, you'll get one entry per site where you post the review. So, the more places you post, and the more books you review, the more chances you have to win!
If you have already posted a review for any of my books at Amazon, BN, etc., you can enter too!
First round of the contest ends May 31st. Winner will be chosen via Random.org. Winner will be notified via email, and will be announced on my Facebook fan page and here at the website by June 10th.
For subsequent months, the contest will end on the last day of the month and the winner will be announced by the 5th of the following month. You only need to enter each review once. Your information will remain in the "pot" for future months until you win!
For the latest news on the contest, visit my fan page on Facebook.
Disclaimer: A positive review is not necessary to win. Contest will likely end someday. In the event the contest is cancelled, a prize will be issued for the month in which cancellation takes place.
Good Luck!
LK