Historical Western Romance
plucky heroines ~ hunky heroes ~ dastardly villains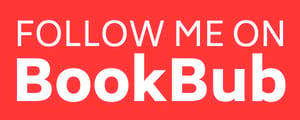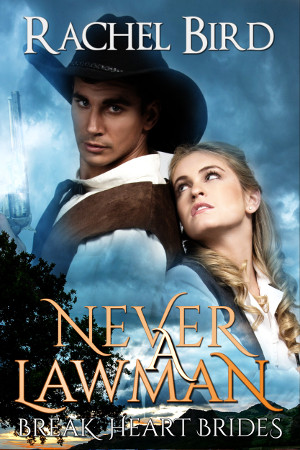 Never A Lawman (Book 1)

Love can ruin the perfect getaway…
When Belle LeClair's US Marshal husband dies, she flees Boston and her wealthy, overbearing mother-in-law—who has already chosen Belle's next husband! Belle won't rule out marrying again, but any prospective partner better not have a job that will get him killed.
Sheriff Brady Fontana's fiancée was murdered on her way to join him in Break Heart, Colorado. Since then, guilt and regret have made him impervious to love. But when he rescues a family of would-be homesteaders attacked by the notorious Deckom gang, one of the sisters shines a light on his cold, locked-down heart.
The last thing Brady deserves is happiness, and he fights his unwelcome feelings for Belle. Which is fine with her, since she'll never let herself care for another lawman—even one as wonderful as Brady.
---

The Mail Order Bride of Break Heart Bend (Book 2)

Charity Steele loves her new life in Break Heart just the way it is. She has no desire to get married herself, but when she sees how happy a new husband makes one of her sisters, Charity joins forces with the local matchmaker to find one for her oldest sister, who hasn't been happy since their family came to Colorado.
Rafe Morgan has had it with his brother's coldness. Ever since Pres's wife died five years ago, he's rejected all love and affection—even from his two innocent kids. When another tragedy strikes Morning Star Ranch and Pres withdraws even further into his shell, it's the final straw. Rafe figures a new bride will mend his brother's broken heart—and he knows just where to get one.
Naomi Steele and Preston Morgan are perfect for each other, and Abigail Vanderhouten finally has them corresponding through her mail order bride service. Love is in the air!
There's only one small problem.
Naomi and Preston don't know anything about it…
---

Heart of the Morning Star (Book 3)

Naomi's mail-order marriage could end before it even begins…
After being jilted seven years ago, Naomi Steele vowed she'd never love again, but when a stranger arrives at her sister's wedding, one look at him and she feels like she's found her true home. Getting hitched five minutes later seems a splendid idea.
Worst mistake she ever made! Once Preston Morgan gets Naomi back to his ranch, he barely speaks to her. Why bother marrying her—unless all he wanted was a mother for his children? She should have known better than to ever again trust her heart to a man.
When Preston Morgan sees Naomi Steele standing in the church threshold at Break Heart, he thinks he must be dreaming. She's everything he has secretly wished for: self-assured, beautiful—and the kindness in her eyes melts through all the pain he's been carrying inside for years. For his kids' sake, Pres asks her to marry him—and she agrees!
Worst mistake he ever made. With Naomi, Pres feels safe enough to love again, but the more she captures his heart, the more terrified he becomes. He knows for a fact how dangerous love can be for a woman. He should have known better than to ever let himself fall in love again.
---
---
If you enjoy historical western romances, join us in the
Pioneer Hearts Facebook group

, a place where historical western romance authors and readers discuss their favorite stories, recipes and photos.

CLICK HERE

to join!