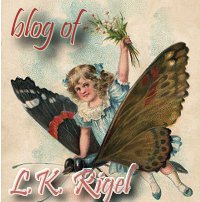 And the first ReviewPalooza $100 gift card winner is …
Julie H!
Here is Julie's winning review, for Firebird (Bleeder) at Amazon:
4.0 out of 5 stars Phenomenal piece of work!, April 19, 2012

This review is from: Firebird (Apocalypto 3) (Kindle Edition)

Bleeder is unlike any story I have ever read. It is a story of a post apocalyptic world where only a select few females have been given the gift of fertility. They are given the highest rank in the world and lavished with anything they desire. There is only one draw back. They are not allowed to fall in love. They must produce their offspring and move on to the next contract. This system works for a while but inevitably the roles of these women become more than at least one of them can bear.

I loved this story. I loved all the information we learn in this book. It answered some questions I had from the first two books but I hope there are more installments because I still have more!

This book makes you put aside your own belief system. It takes a look at the world from a completely different perspective.
Congratulations, Julie! Let me know which gift card you prefer: Amazon, B&N, or iTunes.
Remember, if you didn't win this month, no worries – all entries roll over into June's giveaway. Want to enter? It's easy – read all about it here!
I want to thank everyone for entering. It's fun to give something back to readers who take the time to write and post a review for one of my books. Reviews are so important. Especially in the case of independent authors, reviews let other readers know if a story is not just worth the time to read but an experience not to be missed.
I wonder who will win in June!