Kate Bedlow
My historical fiction pen name is based on my middle name and my mother's maiden name. Books by Kate Bedlow are "reality based," researched historical fiction. Most at the current time are JAFF (Jane Austen Fan Fiction), variations on Jane Austen novels. As you can see, I focus on Pride and Prejudice 🙂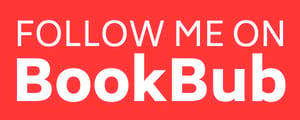 Historical Fiction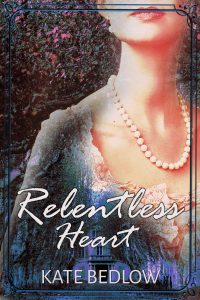 Relentless Heart

An expansive saga of romance and treacherous social custom in the tradition of Middlemarch, The Forsyte Saga, and The Poldark Saga. Set in England and America during the early 1800s.
Susan Gray was once a gentleman's daughter, but her father's untimely death leaves her in far reduced circumstances. Now a servant in the Duke of Gohrum's household, she pursues an affair with a handsome foreigner far above her in rank and wealth. Nothing can come of their affair, but just once she wants a taste of the life fate has cruelly denied her.
Years later Leopold Singer returns to England on his way to America, now married. Leopold's wife Marta is convinced he still loves a woman from his past, and in London she makes a devastating mistake that links all their lives on both sides of the ocean through generations.
---
Pride and Prejudice Variations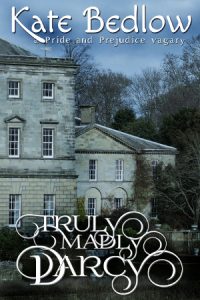 Truly Madly Darcy
"And your defect is to hate everybody."
"And yours," he replied with a smile, "is willfully to misunderstand them."
~ Pride and Prejudice 
At the Meryton assembly ball, the new tenant of Netherfield Park, Mr. Charles Bingley, is instantly drawn to Elizabeth Bennet's sister Lydia. More than twice, he asks the youngest Bennet daughter to stand up with him, and soon all the neighborhood is speculating on when Mr. Bingley will make an offer to their dearest girl.
Elizabeth cannot understand the attraction. In her heart, she believes a match between Mr. Bingley and Lydia would end in tears all round, while Jane and Charles seemed made for each other. While Mrs. Bennet is giddy over Mr. Bingley's attentions to Lydia, Elizabeth devises ways to divert them to Jane, but her every stratagem is thwarted by his friend–the arrogant Mr. Darcy.
The man is maddening–truly!
---
---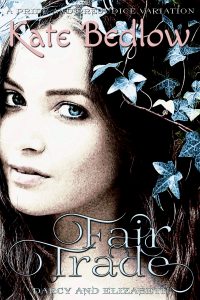 Darcy and Elizabeth – Fair Trade
They were of a respectable family in the north of England; a circumstance more deeply impressed on their memories than that their brother's fortune and their own had been acquired by trade.
~ Jane Austen, Pride and Prejudice 
The morning after the Netherfield ball, Elizabeth Bennet refuses an offer of marriage, setting off a row in the Bennet household that ends tragically.
Faced with homelessness and untenable poverty, Elizabeth receives a different sort of offer–from quite an unexpected quarter–and finds herself considering the once-inconceivable prospect of going into trade.
When Elizabeth and her sisters open a tea shop in Meryton, she must deal with Mary's penchant for entertaining the customers, Mama's enthusiasm for the officers, Kitty's fear of French spies, Caroline Bingley's relentless attempts to degrade her ~ and Mr. Darcy's irritating refusal to get out of her life!
---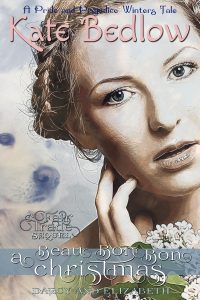 Darcy and Elizabeth – A Beau Bon-Bon Christmas 
(Darcy and Elizabeth Fair Trade Book 2)
So my pal Barbara Silkstone says, "Aren't you writing a Christmas story? Silly wench, everyone loves a Christmas story!"
So I say, "I want to–desperately! But I can't think of a good story. It's very sad…"
So Barbara says, "A dog, darling. Everybody wants a story about a dog at Christmas."
It is 1815. Elizabeth Darcy returns to Hertfordshire to see her family at Christmas, but a silly quarrel between Mr. Darcy and Mr. Bingley threatens everybody's pleasure.
The war is over, but Meryton is anything but peaceful. The neighborhood ladies are each determined her cook will win first prize in the Beau Bon-Bon charity baking competition, and Mrs. Bennet is determined to get the new tenant of Netherfield Park for Kitty—but Commodore Harrington might have other plans.
And there is a bit with a dog…
---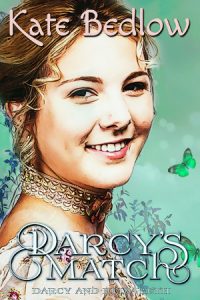 Darcy's Match
(Darcy and Elizabeth Fair Trade Book 3)
"Whatever can give his sister any pleasure is sure to be done in a moment. There is nothing he would not do for her."
~ Pride and Prejudice
It's time for Georgiana to get married—but who will she choose?
Darcy's choice is Kettering Corby, Marquess of Somersea, an old schoolfellow with a fair shot and an excellent seat, not to mention a fine title and a very fine fortune.
Elizabeth favors Mr. Drake Midwinter, a local clergyman of neither rank nor fortune, possessing no recommendation but one: he loves Georgiana. More importantly, Georgiana loves him.
As wealth and connections outweigh considerations of love and happiness, Elizabeth has to wonder: has Fitzwilliam's intractable pride returned? Or have her old prejudices rendered her unable to accept the possibility that Darcy's match is truly best for his sister?
---
---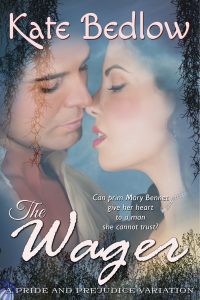 The Wager
When Mary visits Charlotte at Hunsford, she meets Major Carleton Quartermaine, a brash relation to Lady Catherine de Bourgh. "Carley" sees a side of Mary she's always kept hidden, and he utterly disarms her when they sing a duet together.
The attention is unexpected and thrilling, but can prim Mary give her heart to a man she cannot trust?
---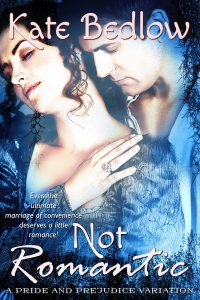 Not Romantic
Even the ultimate marriage of convenience deserves a little romance!
Charlotte Lucas marries Mr. Collins only to discover her new household dominated by another woman ~ Lady Catherine de Bourgh. To escape her husband's oppressive patroness, Charlotte goes to London with Mr. Darcy to visit her friend Eliza Bennet. There a charming rogue takes an unsettling interest…in Charlotte!
But the inevitable has merely been delayed, and Charlotte must stand up to Lady Catherine or never truly call her home her own. Meanwhile, what Mr. Collins has been doing in her absence will change their married life forever…

"I am not romantic, you know; I never was. I only ask a comfortable home…" ~ Charlotte Lucas
---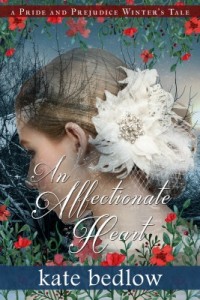 An Affectionate Heart
After last year's hectic Christmas, the very shy Georgiana Darcy looks forward to a holiday of peace and quiet at home with Darcy and Elizabeth. But when Pemberley's rector cruelly and publicly censures a young girl for losing her virtue, Georgiana feels anything but peaceful.
Struck by the unfair difference in how the world treats her and Hannah Brown for nearly the same mistake, Georgiana takes the disgraced girl under her wing, and though this incurs her brother's wrath, she refuses to stand down. Everyone is shocked when she receives support from an unexpected quarter, Mr. Brandon Midwinter—the dashing young visiting curate at Lambton Church who happens to be the nephew of Pemberley's rector. Civil war erupts at the edge of Christmas, with uncle versus nephew, brother versus sister, Lambton versus Pemberley… and even Darcy versus Elizabeth!
What havoc Georgiana has wrought—and all because of her affectionate heart.
---