I'm giving away a pile of books in the Indie Author Giveaway – all to ONE lucky winner! Just enter the Rafflecopter widget below to win!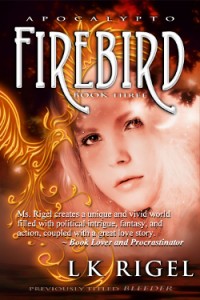 Firebird – by me! L.K. Rigel
The King of Garrick wants to kill her.
The King of Allel wants to love her.
And shapeshifters stole her baby's soul!
Ms. Rigel creates a unique and vivid world filled with political intrigue, fantasy, and action, coupled with a great love story.  – Book Lover & Procrastinator
(Space Junque, book 1, is free for Kindle)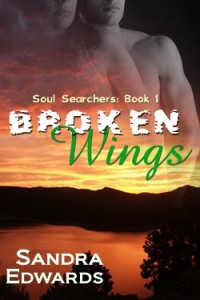 Broken Wings by Sandra Edwards
They say time heals all wounds, but what it if doesn't…?
"I loved  Broken Wings  and if you like intrigue, twisted plots, a love story, and an elaborate con worthy of  The Sting  all rolled into one well written and developed book, you'll love this one, too." — Manic Readers
.
Assassin's Curse by Debra L. Martin and David W. Small
When elite assassin Jeda received his assignment to kill a witch and deliver her twin daughters to the Countess of Berkshire, he had no idea it would be his last.
"There were a few twists in the book that I didn't see coming–which is always a plus. If you're a fan of fantasy, or just plain ol' good storytelling…grab this one. It's a keeper!"  WestCoastBookLover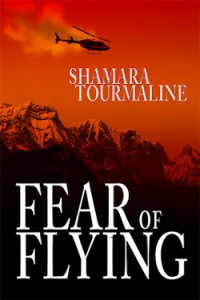 Fear of Flying by Shamara Tourmaline
After a traumatic experience, Serena Kowlachuk comes to Alberta for a new beginning. She finds a quiet, uncomplicated life—completely opposite from her explosive, tragic past—alone with her animals and an occasional visit from the old bush pilot who delivers the mail. She's not looking for relationships.
Especially not with helicopter pilots.
This is one of my favorite kinds of romances – intelligently written with well-done quirky secondary characters. I loved the main couple, but I really hated the villian(ess). Sheesh. The author has a gift for setting – I felt like I was in the northwest wilderness without realizing I was reading description. It has kind of a Northern Exposure feel. Loved it! – L.K. Rigel
No, this is not that book. The Alexis Stantan Chronicles has been out for years. This is book #2 in the Chronicles. (Book 1 is free right now)
New job. New name. New assignment.
When Alexis Stanton, a.k.a. Ms. Grey, is assigned to uncover the true identity of the infamous sniper Penumbra, she's also expected to protect the business mogul next on the assassin's hit list.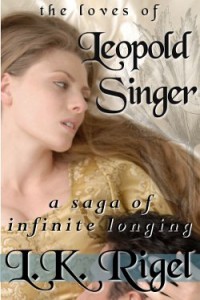 The Loves of Leopold Singer by … also me! L.K. Rigel
The one who loves him can't have him. The one who has him can't love him.
"Don't let the title fool you. This is not a book where the main character is having adult fun with everyone! It's the story of a group of independent woman and their lives. It has birth, death, adventure, romance, a nice mix of everything!" – ADDWhat, Amazon reviewer
a Rafflecopter giveaway
This is a book giveaway blog hop – go get some more books!