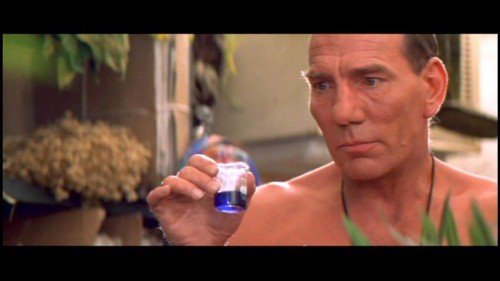 He was always one of those actors you know but you don't know their name. But when I saw  Pete Postlethwaite in Baz Luhrmann's Romeo & Juliet, I looked him up.
Oh, that guy! The father in The Name of the Father. That guy in the Sharpe's series. When I saw Brassed Off, I knew his name.
It wasn't his greatest role, but his Father Laurence left a big impression on me. There were a lot of supposedly hot actors in that movie, but no one exuded as much raw, powerful sex appeal as Pete Postlethwaite's friar.
Wonderful, wonderful actor. And taken much too soon. Rest in peace.