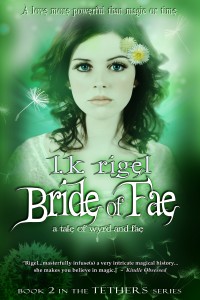 Hurray! Bride of Fae (Tethers 2) is just about everywhere now.
I'm so pleased with the early response from this story. It was so much fun to write. Don't forget to sign up for the official release party next Tuesday, July 31.
There will be lots of prizes throughout the day – you can pop in and out as you like – including Amazon gift cards, beautiful custom-designed book marks, sparkly makeup, a DVD of the movie Fairy Tale: A True Story – and more!