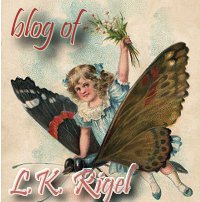 Jenna M. has won June's ReviewPalooza $100 gift card giveaway. Yay!
Jenna, I've sent you an email. Please let me know whether you prefer Amazon or B&N.
Congratulations!
I've suspended the giveaways because the scheme wasn't all that popular :/ ! I think LK Rigel books had two or three new reviews this month – which is nice – and only a few entries in the contest.
BUT I'm saving all the entries in the widget, and if the review action picks up again someday, I'll bring it out again. Everyone who is entered now will still be entered.

In other news …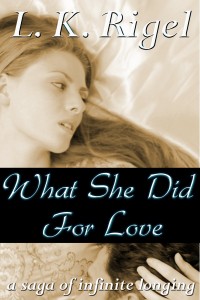 The Loves of Leopold Singer is now What She Did For Love.
As with "Bleeder" it's been a struggle with that title. It never felt right, even to me.
UPDATE! In keeping with my horrific and unacceptable inconstancy with titles, I've switched back to LOLS. Someday I'll have a contest to find a good title for this novel. What SHE Did … doesn't work. LOLS is so epic and has too many characters.