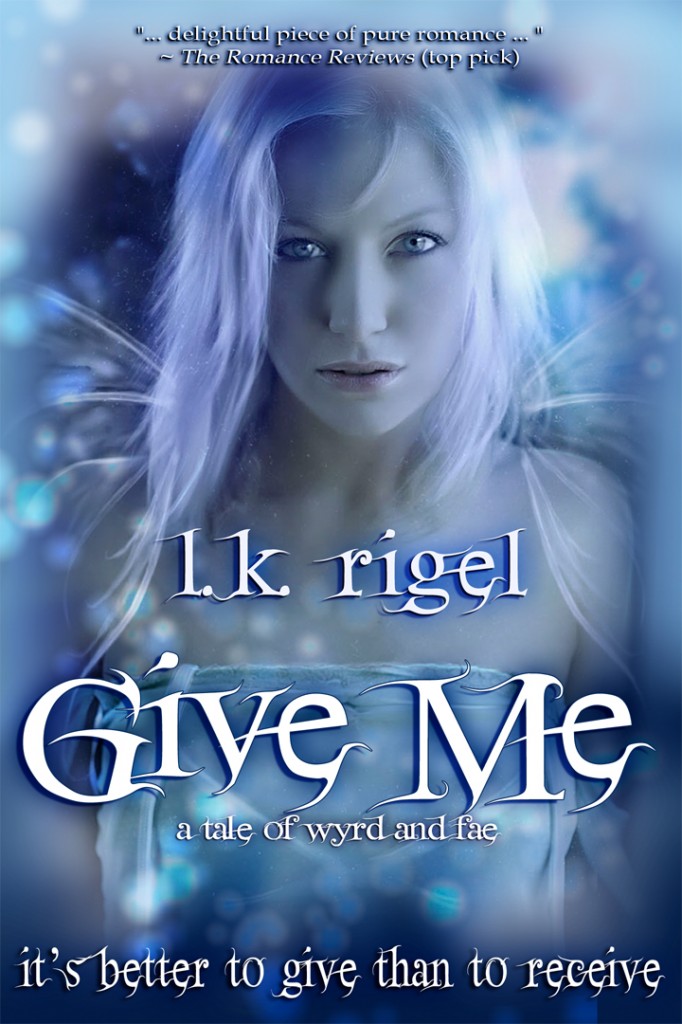 My experiment with Amazon's Lending Library isn't over, but it's certainly in a new phase. I've taken Give Me – A Tale of Wyrd and Fae out of the Select program, and it's again available for Nook.
Nook readers  (and Fire users) will enjoy the beautiful interior design by TERyvisions.
Everyone will love the sale price: $1.49. Wowzers!
Space Junque, Spiderwork, and Bleeder are also back at B&N, and I've been pleasantly surprised – there have been sales!
I'll probably still use the Select program for the first three months of stand-alone books. I just don't have a large enough fan base chomping at the bit to buy my books when they come out, so I need to use what promotional tools are available to me. But I can't see staying in the LL as viable in the long term.