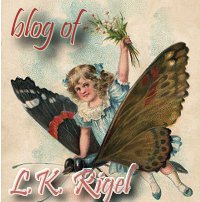 And the last-minute rush is on! The giveaway this time is a $25 gift card – B&N or Amazon, winners choice! Everyone can enter (find the password to enter at the bottom of this post or the bottom of the newsletter, across from the girl on the butterfly – or is that a moth?) The contest ends tomorrow at 9 p.m. Pacific Standard Time.
For your convenience and pleasure, below is a list of good-quality, edited independent books for the Nook Colors, Fires, Touches and good old K3s (my reader) your friends and family – and you – might be curling up with the night after Christmas.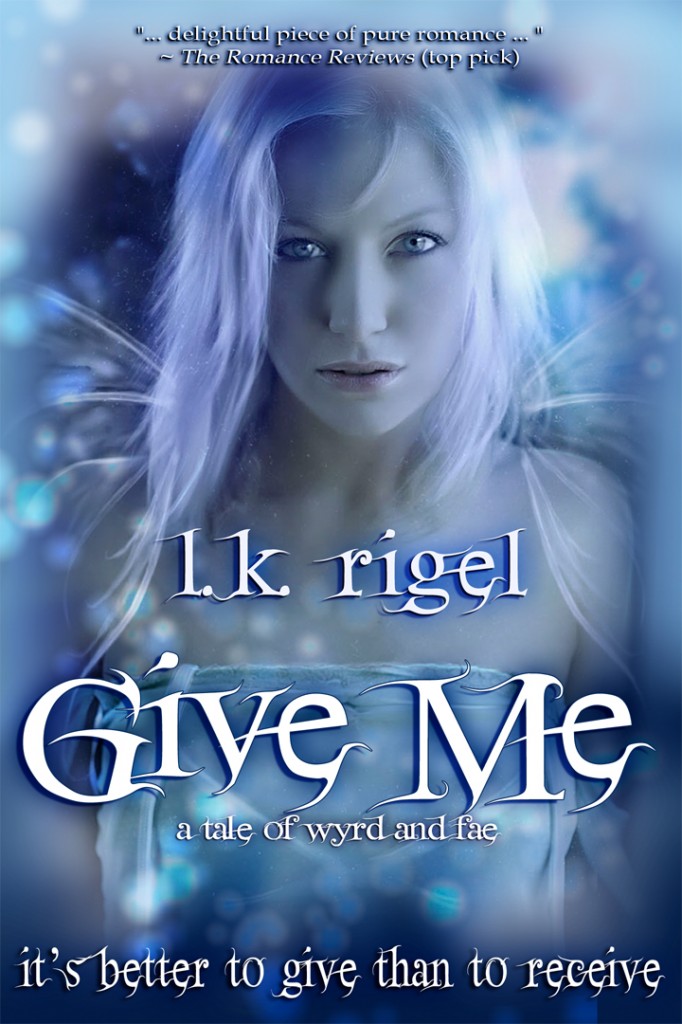 Give Me – A Tale of Wyrd and Fae by L.K. Rigel
If you love the new show Once Upon A Time, you may also enjoy Give Me, A Fairy Tale
Fictional Candy
If you are looking for witches, fairies, royalty, mystery, catty French girls, and a bit of lusty love – then this book is for you.

Blood of Requiem by Daniel Arenson
Long ago stood the kingdom of Requiem, a land of men who could grow wings and scales, breathe fire, and take flight as dragons. Requiem ruled the sky.


Cameo the Assassin by Dawn McCullough-White
ForeWord Clarion Review
M. Wayne Cunningham
Five Stars (out of Five)
Cameo the Assassin, a historical novel from Dawn McCullough-White, is an engaging, fast-paced romp about highwaymen, assassins, Lockenwood vampires, their victims, and their evaders in an age when "who knew there were so many vampires running around."

Overflow, a Paranormal Romance by Jason Letts
Getting married at 19 years old would be enough to make anyone nervous, but Beck Eisley isn't the kind of guy who backs down from a challenge. His bride Sydney is beautiful, adventurous, and comes from a powerful family that paid to have the ceremony on a luxurious cruise ship. So what could possibly go wrong?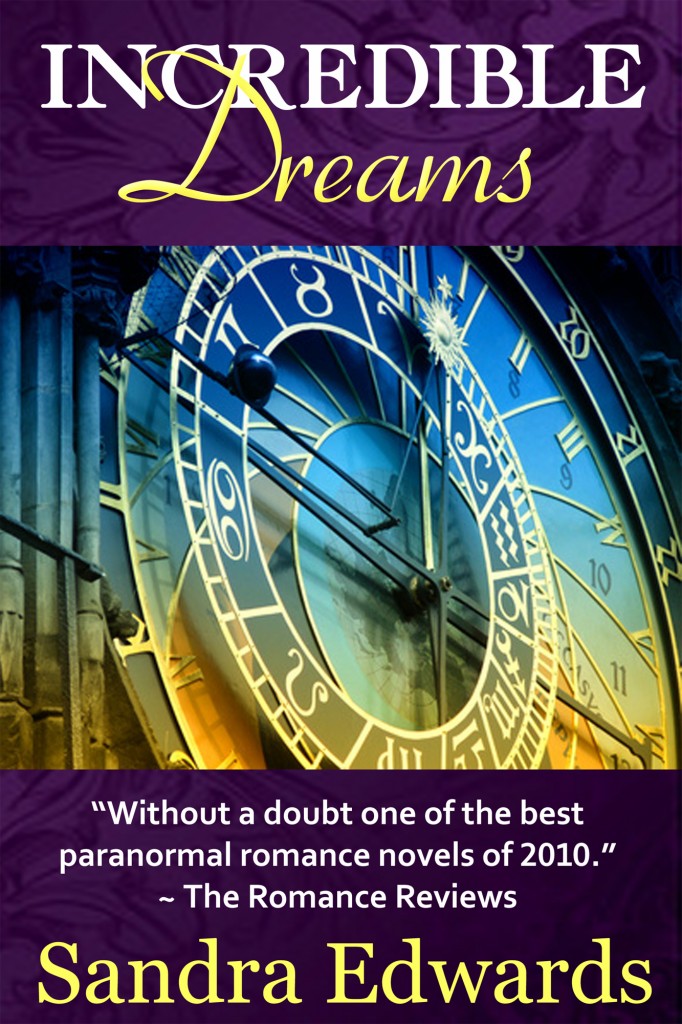 Incredible Dreams (A Paranormal Romance) by Sandra Edwards
** Nominated for "Best Paranormal Romance of 2010" at The Romance Reviews **
A modern-day ghost whisperer travels through time to save the life of a WWII fighter pilot and ends up jeopardizing her own existence.

Freeze by Daniel Pyle
A raging snowstorm has stranded Tess and Warren in their mountain home with no power and little heat. When an accident leaves Tess coughing up pools of blood, Warren has no choice but to brave the storm in search for help.
He's afraid he'll be too late.
But what he should be afraid of are the creatures slinking through the blizzard and watching his every move.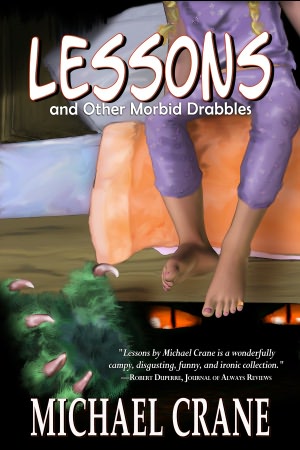 Lessons (and other morbid drabbles) by Michael Crane
"I know what you're thinking – stories in under a 100-words? That sounds ridiculous and unenjoyable. But you're wrong. Dead wrong. They are morbid, but they're fun and quick and perfect." —Amanda Hocking, author of HOLLOWLAND and the MY BLOOD APPROVES series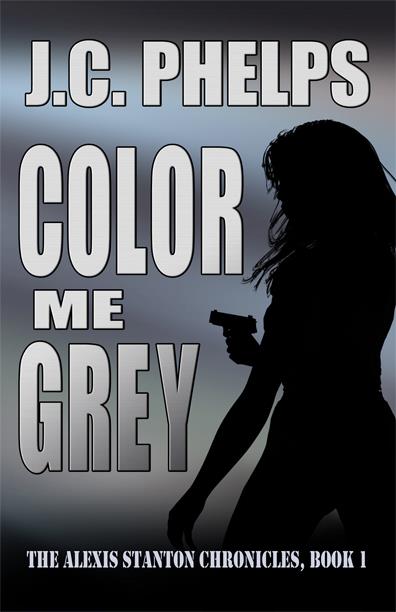 Color Me Grey (Book One of the Alexis Stanton Chronicles) by J.C. Phelps
Meet Alexis Stanton, a 5′ 4″ petite young woman with a yen for adventure. She grew up as a tomboy wishing she could have all the adventures boys could have. She has since decided that being a boy instead of a girl has its advantages, but being a woman is much better. She finds that job she could "just die for"… and it looks like she just might!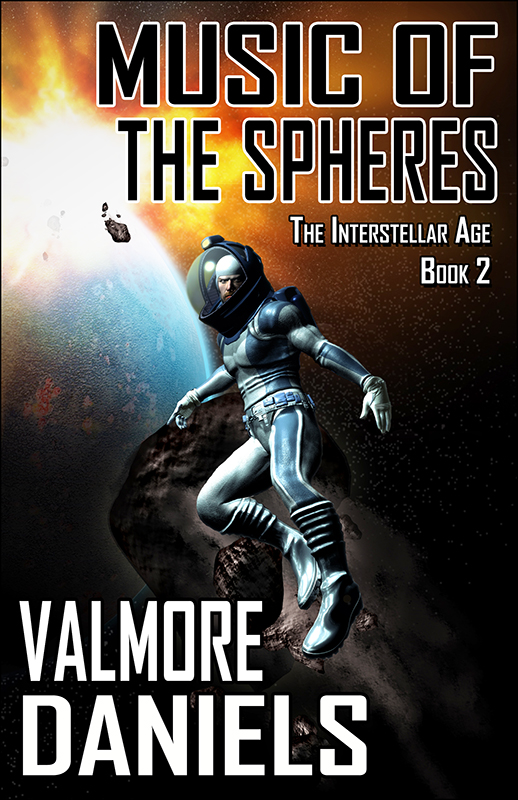 Music of the Spheres (The Interstellar Age Book 2) by Valmore Daniels
The technology for interstellar flight exists through the power of Kinemet, but the key to unlocking its code lies in a thousand-year-old scroll left on Earth by an alien species.
When the ancient manual is stolen before a full translation is completed, Alex, Michael and Justine scramble to recover it.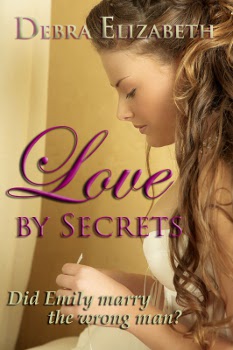 Love by Secrets: A Regency Romance (Novella)
Eighteen-year-old Emily Richardson is excited to attend this season's society balls and begin her search for a husband. She is thrilled when the dashing and handsome Connor Preston begins to show her more attention. After each ball, Emily finds a love note in her drawstring reticule, and she expects a marriage proposal from Connor any day.

Out of Time: A Paranormal Romance by Monique Martin
Professor Simon Cross has spent his life searching for evidence of vampires and avoiding emotional entanglements. When a mysterious accident transports Simon and his new assistant, Elizabeth West, back in time, Simon finally finds both the proof that he's been looking for, and the romance that he hasn't.


Anna – A Farewell to Juarez by Sara V. Olds
Set in Mexico, the novel tells the tale of political upheaval from a child's point of view. Hanne is eight years old and lives with her sisters, brothers, and parents in the Mormon colony of Juarez. She is a happy child, bright and full of curiosity about the wonders of life…
…The arrival of Pancho Villa's soldiers in Juarez spelt the end of Hanne's world as she knew it. They were not interested in what the citizens of the town aspired to. Only their own ambitions mattered and all else did not count.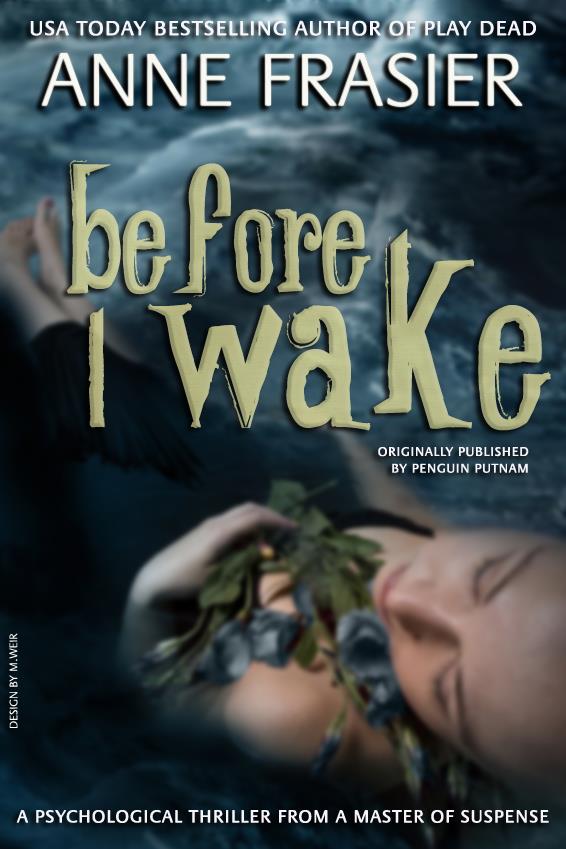 Before I Wake by Anne Frasier
Originally published by Penguin/NAL. If you are a fan of Fringe, you might like Before I Wake.
Caught between dreams and reality… A madman murdered her family, leaving her a shadow of the woman she once was. So one-time criminal profiler Arden Davis did the only thing she could: She volunteered for an experiment to wipe out the horrific memories that haunted her every waking moment.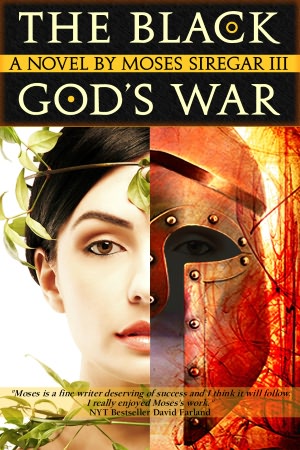 The Black God's War [A Stand-Alone Novel] (Splendor and Ruin, Book I) by Moses Siregar III
Against the backdrop of epic warfare and the powers of ten mysterious gods, Lucia struggles to understand The Black One.
Her father-king wants war. Her messianic brother wants peace. The black god wants his due. She suffers all the consequences.

Model Agent: A Thriller (Jaclyn Johnson, code name Snapshot series) by Sean Sweeney
The human body consists of two-thirds water. As concertgoers on a steamy day in Boston find out, water can kill as much as it gives life.
A terrorist attack at City Hall Plaza has the authorities perplexed. The government, in response, sends in a capable but young agent – an agent born from the ashes of terrorism itself – to handle it.

Raven's Heart (A Tale from the World of Secramore – Epic Fantasy) by M.S. Verish
An exiled man wonders if he should forsake his new life and risk returning to his homeland. A troubled girl seeks redemption for a terrible crime she has committed. A solitary tracker breaks an oath in order to communicate with an infamous, supernatural criminal. A vagabond thief chances leaving behind the world he knew for an unknown destiny.

Fall from Grace (Tech Noir) by Richard Jackson
Tyler made a good living as a Caster – broadcasting his experiences, physical and emotional, through cybernetic implants to millions who accessed him online. But someone wanted him out, and Tyler ended up hustling illegal broadcasts to survive.
Now the lives of Tyler's friends are at risk, and his fate is bound to that of a mysterious little girl. No one will be safe until he discovers what's going on – and who engineered his fall from grace.

Dead to Writes (The Cassandra Ellis Mysteries) by Cathy Wiley
Cassandra Ellis is a soon-to-be published author, days away from achieving her lifetime goal. But before she can celebrate, before she can even have her first book signing, she's brought in to Baltimore City Police Headquarters for questioning in connection to a real-life murder.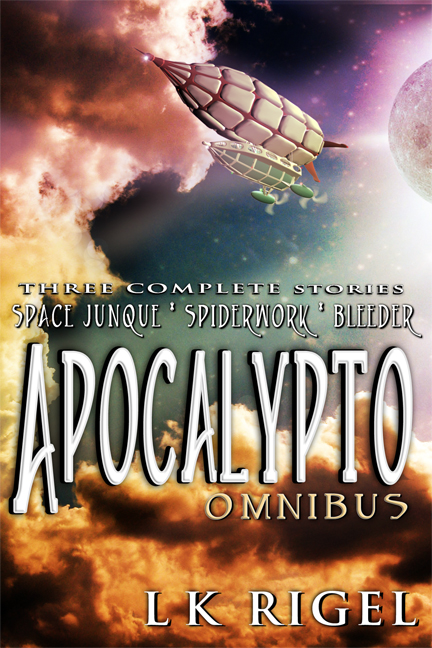 Apocalypto (Omnibus Edition)
About 700 pages all together. This is the Omnibus Edition of the Apocalyptos. It contains Space Junque (Apocalypto 1), Spiderwork (Apocalypto 2), and Bleeder (Apocalypto 3).

And the password to the Rafflecopter widget in this post (for the$25 Amazon/B&N gift card drawing) is … Happy Christmas
[click the link and use the password to get into the post]