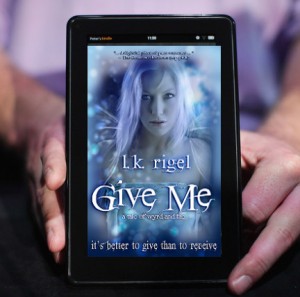 Okay. So we're not going to give each other a kiss, that I know of. But 'tis the season to give.
Apparently in the USA said season begins today, Black Friday – a term and a concept which fills me with creepy feelings.
But we can still have fun with it!
I and 54 other authors are participating with Independent Inklings in what's looking like a simply amazing Kindle Fire giveaway. Enter via Rafflecopter here. There are a ton of chances to win, so the Rafflecopter app takes a few minutes to load – but if you finish all the clicks, you get 50 bonus chances!