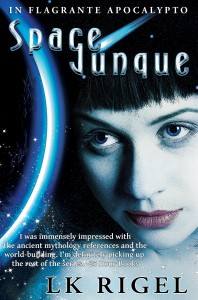 Stella has a great  review of Space Junque up at Ex Libris.
"Verdict: Space Junque is an engaging space travel novella with an exciting premise, interesting characters and an intriguing 'bigger picture'. I can't wait to see what will happen . . ."
Also, Stella is giving away Space Junque, Spiderwork, and Bleeder – the entire Apocalypto series! Giveaway ends June 3. Details here.