Exciting news – the Apocalyptos are finally available in print!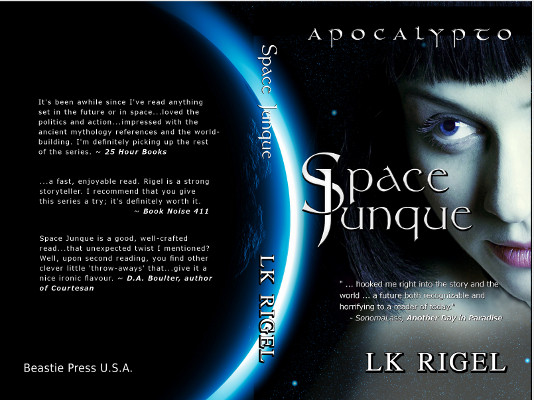 Blame it on Spiderwork. I started a major re-edit on it toward the end of June and fell into housekeeping work on the series to get things ready for the next book.
Spiderwork's new edit has expanded scenes and additional chapters. You should be able to update your Kindle copy with "Manage My Kindle." I'm not sure what the B&N process is for updating a Nook book, but email me lkr@lkrigel.com if you need help.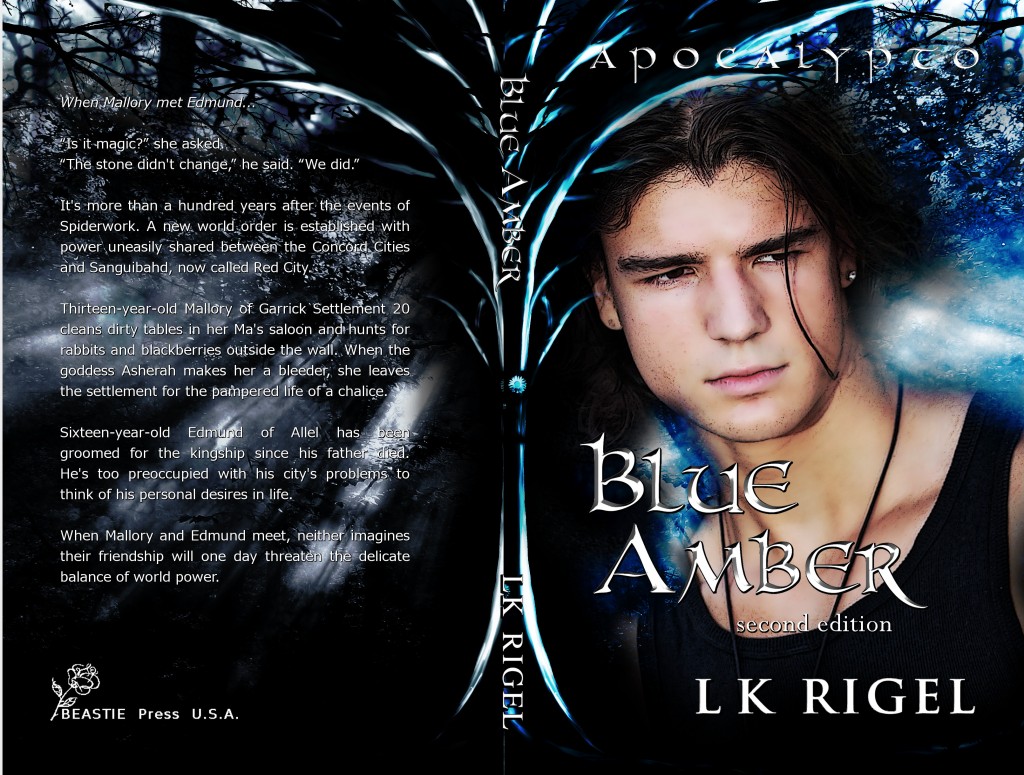 What's that you're saying? Blue Amber, what the heck?!?  Firebird was too big and unwieldy, so I split out Blue Amber for the print version. It has an added bonus – the Apocalypto creation story, Asherah and Her Samael. It's part of the Scrolls of Scylla, the holy transmissions from the goddess to Sky Meadowlark.
AAHS is a long epic-style poem that draws on creation stories from the Hebrew bible, the gnostic Christian texts,  the process theology of Teilhard de Chardin, as well as stuff I made up. Wow … you didn't know all this reproductive/gender politics SF/F was born from my master's thesis project, huh?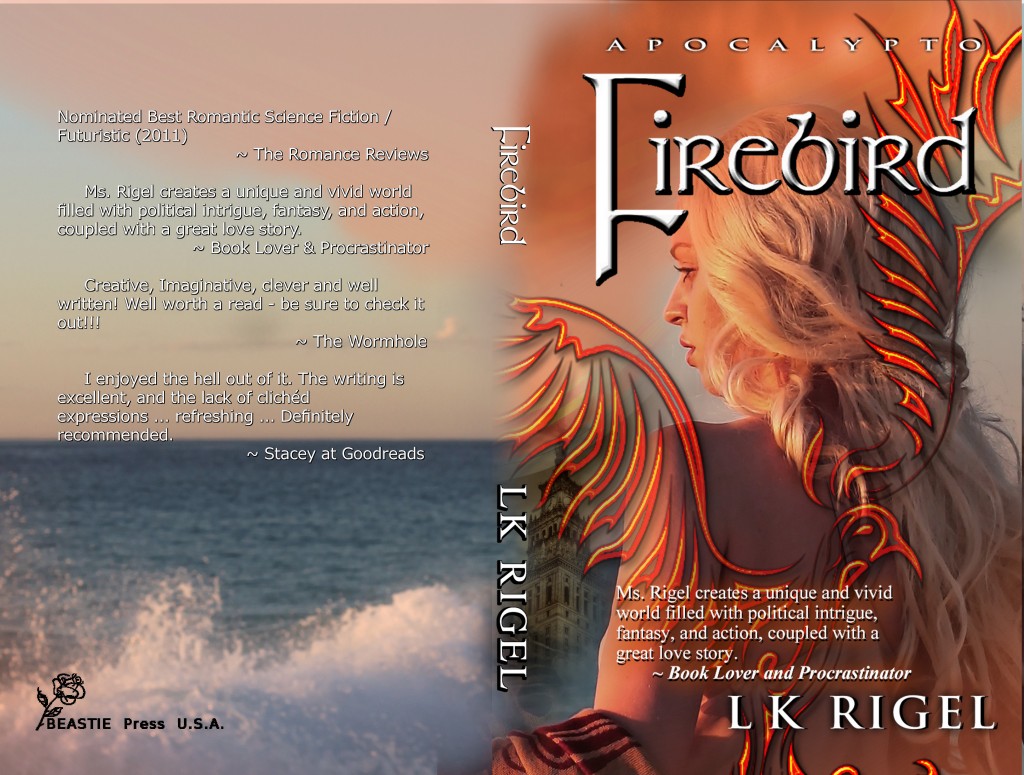 And here is Firebird. I love my new Mallory!