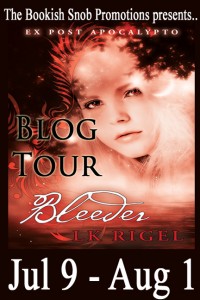 Hey all – If you're following the Bookish Snob Bleeder Blog Tour, it looks like today's post at A Mother's Touch isn't up yet. Here's today's trivia question, in case the technical difficulties persist:
(Meanwhile, if you need your Bleeder fix, this VERY THOROUGH review just went up at Amazon from a satisfied reader.
As ever, the answers to the quiz lie in the Lexicon Apocalypto.