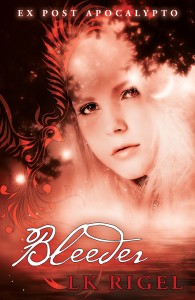 Bleeder has been accepted by The Bookish Snob for a tour in July! I'm so excited – my first blog tour.
I want it to be special, so not only will we give away lots of books during the tour, at the end one random participant will win a $100 Amazon gift certificate!
To celebrate, I've put Bleeder on sale for 2.99 (normal price 4.95) and Space Junque (Apocalypto 1) and Spiderwork (Apocalypto 2)  are at 99 cents — all through the duration of the tour.
You can get them for your Nook or your Kindle or at Smashwords.  Also, Space Junque is still free for iBooks.
No purchase will be necessary to enter for the $100 Amazon gift certificate, but there will be trivia questions about Bleeder for extra entries (you'll be able to find the answers here at my website).