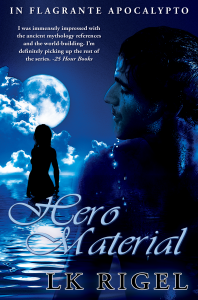 Now this is just awesome!
Hero Material (Space Junque) has been nominated at The Romance Reviews for best of 2010 in two categories — Best Debut Book and Best Romantic Science Fiction/Fantasy.
How fun is that?
Vote now for your favorite books of 2010 — and check out the entire site for the great contests they're having all month!